H-BLAZER
Tailored fine Blazer made of the futuristic Fabric "Herotex", great for any occasion and with unique brass details.
Honest Pricing
On demand production delivers italian quality at an honest price.
Traditional Price
$846.30
We don't need to increase our prices like traditional luxury brands. How can we achieve that?
Sizing for H-BLAZER
| | | | |
| --- | --- | --- | --- |
| Sizes | Chest | Hips | Shoulders |
| XXXS | 94 | 92 | 42 |
| XXS | 98 | 96 | 43 |
| XS | 102 | 100 | 44 |
| S | 106 | 104 | 45 |
| M | 110 | 108 | 46 |
| L | 114 | 112 | 47 |
| XL | 118 | 116 | 48 |
| XXL | 122 | 120 | 49 |
| XXXL | 126 | 124 | 50 |
Through the powerful tools below you can help yourself choosing the best size. Remember we offer easy product exchanges and you can contact us for any doubt.
Insert height and weight (in KG) to calculate the best abundancy for your height-weight ratio!
For further precision, insert your measures as well, otherwise leave them blank.
Insert your measures below in
, don't worry if you can't fill all the measures. To understand how to measure yourself properly, click on the "How to measure" tab above.
You size will appear here!
Yes! Select the suggested size!
Need help? Contact us at info@operacampi.com or send us a chat with the button on the bottom right.
If you want a precise sizing, it's important you spend 2 minutes in measuring your body properly. Please measure your body precisely, if possible without any clothes on.
How to measure your shoulders
Think of a line going from your armpit straight upwards to your shoulder. Measure between those two points and hold the tape measure straight. Measure between the points of your shoulders, where a sleeve seam of a normal t-shirt would be.
How to measure your chest
Wrap the tape measure under your armpits, around the fullest part of your chest. The tape measure should be snug. Not so tight that it constricts breathing, but not so loose that the tape measure slides down. Don't puff out or flex your chest. Just stand normally.
How to measure your waist
Measure around your waist at about navel level, put a finger between your body and the tape measure to ensure maximum comfort.
How to measure your Hips
Measure the circumference of your hips. Start at one hip and wrap the tape measure around your rear, around the other hip, and back to where you started. Make sure the tape is over the largest part of your buttocks. Because making sure the tape is level back there can be hard, try to do it in front of a mirror.
How to measure your Thigh
Measure the circumference of the fullest part of your thigh. Wrap the tape measure around your thigh from front to back and then around to the front. You may be tempted to cheat by lowering the tape measure a few inches, but then you won't get an accurate measurement.
How to measure your sleeve
Simply start the measuring tape from your shoulder and measure till the end of the wrist, just before the palm.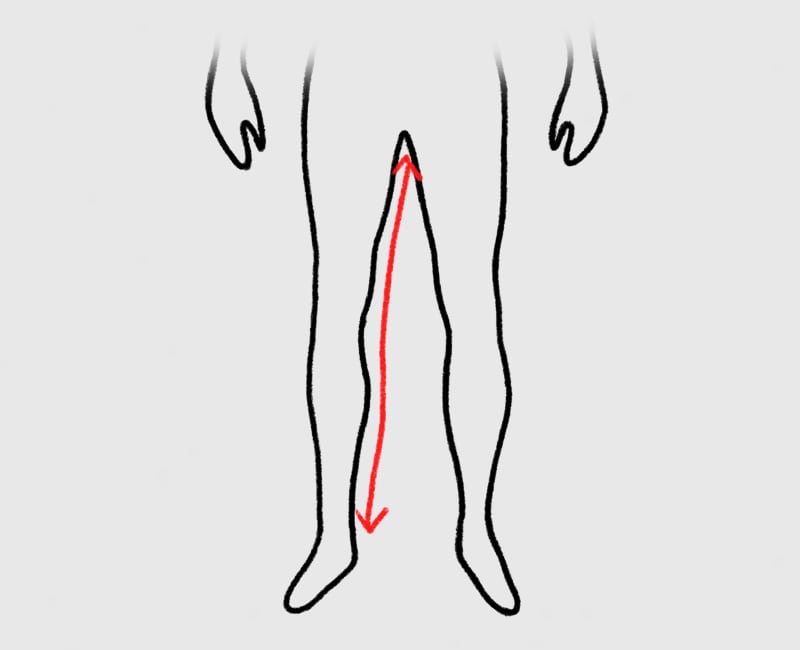 How to measure your inseam
The inseam measurement is taken from the underside of the crotch (or top inseam point) to the bottom side of the ankle (bottom inseam point).
The table shows precise measures of the final product.
The Size Recommender is intelligent and proudly developed by Opera Campi. Contact us if you want the same technology.
Shipping
Shipping Costs 
|   | Free Shipping | Shipping Cost | Shipping Time | Exchange & Refund |
| --- | --- | --- | --- | --- |
| Italy | Over € 100 | € 5.90  | 2 workdays | Free for 14 days |
| European Union | Over € 150 | € 9.00 | 3-5 workdays | Free for 14 days |
| USA & Canada* | Over € 250 | € 24.00 | 3-5 workdays | € 20 + 20% order value |
| Rest of the World* | Over € 250 | From € 24.00 | 5-7 workdays | € 20 + 25% order value |
Please note: 
* You might pay duties depending on your country, if you're outside the European Union;
Products are shipped directly from our laboratories in Parma, Italy;
We use the following couriers: DHL, Poste Italiane or GLS depending on destination country;
Exchanges and returns are possible within 14 days from delivery date
Remember:
We have the lowest rate of returns and exchanges. We love to help you in sizing, so please write us at casa@operacampi.com if you have any doubt and if you want to reduce the risk of exchange.
The new bio-tech Blazer made of the most natural technology: Herotex, world's first stretchy Hemp.
Record breaking natural breathability
Natural thermo-regulating property for all year round
Premium brass details made by our blacksmith

Anti-odor and anti-wrinkle

The massive impact

-5 kg


NET CO2 EMISSIONS

About less than the similar product you have in your wardrobe, or avoided with a diesel car.
Details about these numbers
Opera Campi has a massive impact on the planet, with each product.
We show detailed data about emissions, based on independent and authoritative studies. We kept the highest hypothesis regarding emissions, and most prudent ones when it comes to carbon sequestration. For example, for distribution costs we simulated emissions for shipment from Parma (Italy) to Los Angeles (USA), while most of our deliveries are made in Europe.
Specs
Washing
   
Wash inside-out at 30° C. Wash with similar colours. Choose the lowest spin speed. Hang dry or tumble dry as preferred. Add natural softener to maintain softness over time. Do not bleach.
Temperature Covering
Record-breaking thermo-regulation for four seasons covering.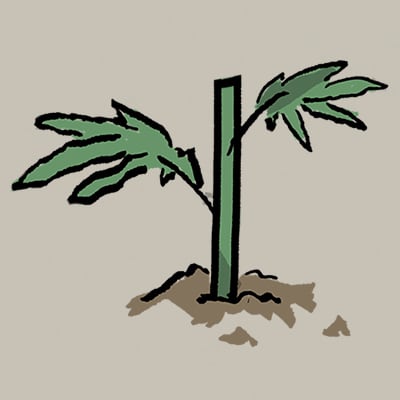 9
Plant Index
Plant Index is a rating from 1 to 10 given by Opera Campi to the plants quality used for this product's fabric. Higher the rating, cleaner is the texture of the fabric. Since we only choose the finest yarns, the index mostly depends on the season. Like a wine or any natural product, a good growing season influences positively the quality of the final product. We avoid chemical corrections on the fibre, we prefer transparency and our customers accept imperfection caused by nature.
The Material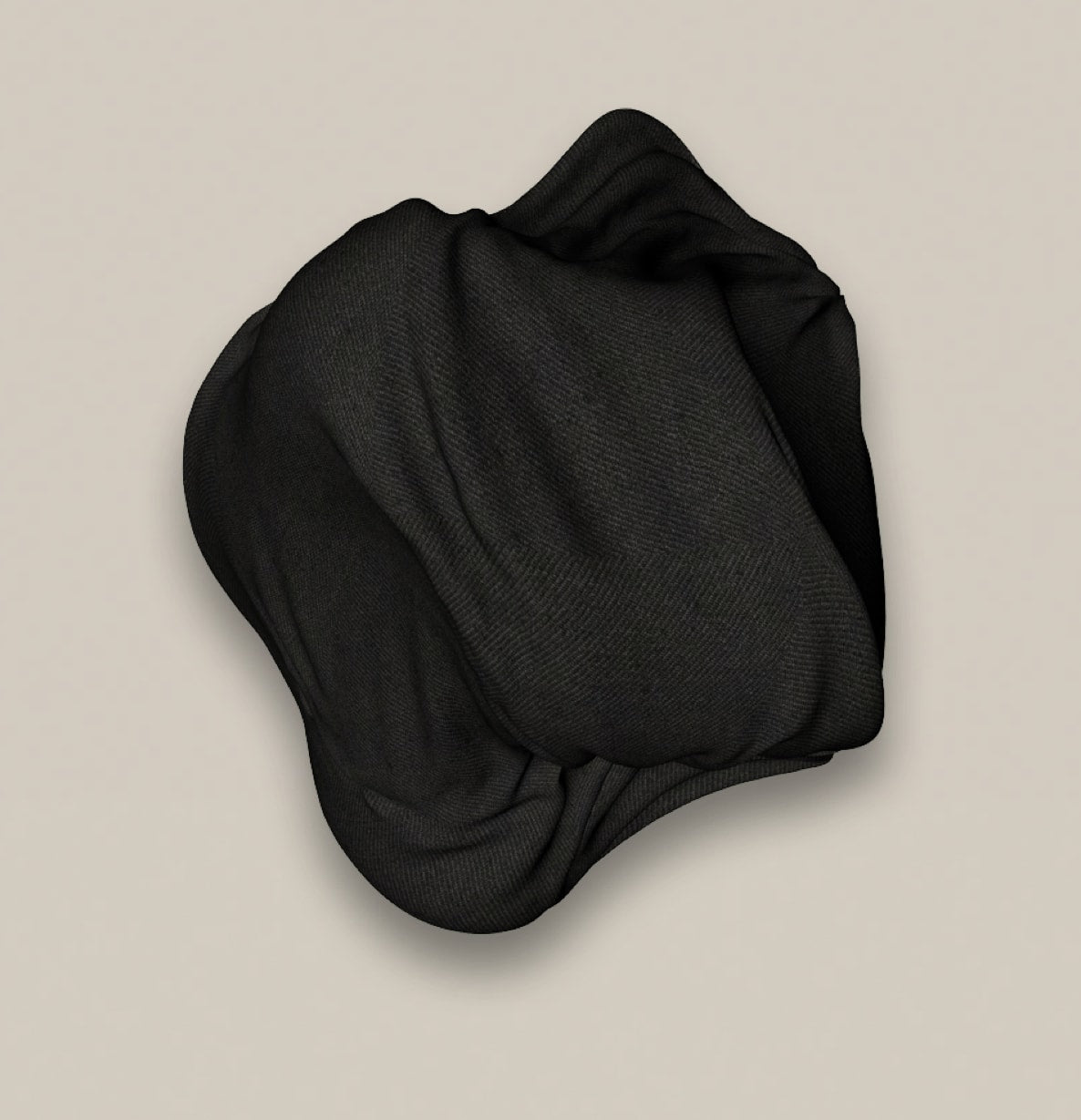 Herotex
The natural fabric with premium performance for all year round, made with a patented technology to make Hemp elastic without reducing the natural composition.
Learn more about this material
Feel the fabric
Through our breakthrough technology we make you feel the fabric of this product through the video below. Shot in Canon R3 4K 120fps.