hemp
Opera Campi is specialized in making only hemp-based garments and fabrics. Why?
why hemp?
There are precise reasons why we consider Hemp the most sustainable and versatile fibre.
thermo regulation
You can comfortably(and lovingly!) wear Hemp for all four seasons. Hemp clothing is both an excellent insulator and breathes remarkably well too. It absorbs moisture, and keeps you warm in the winter and cool in the summer.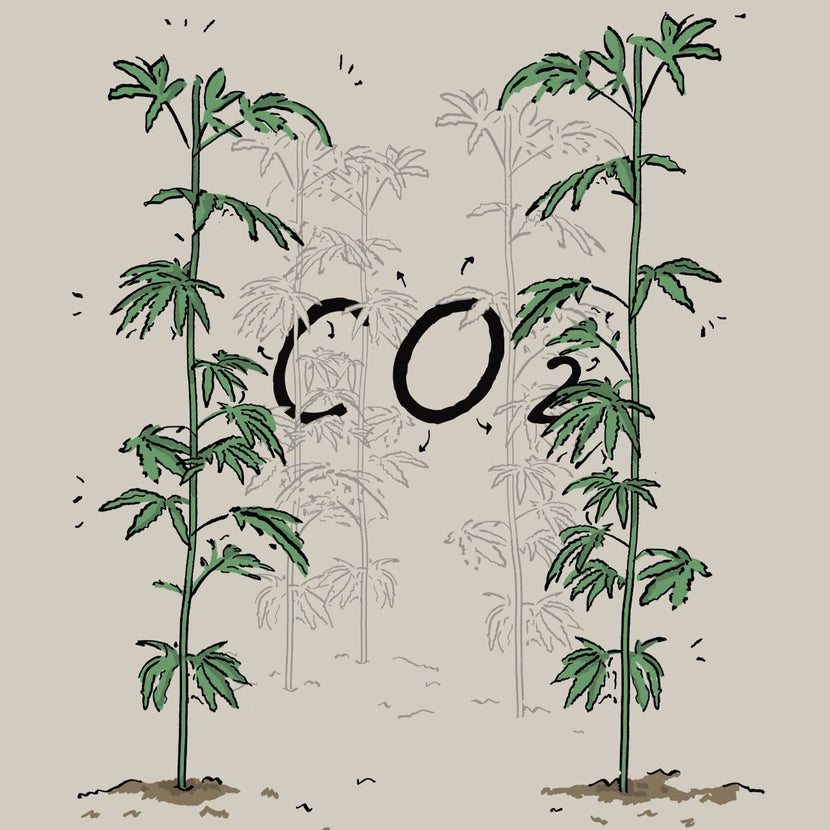 planet lungs
Hemp is the fibre with the highest CO2 absorption rate. Imagine how much impact there would be if huge cotton plantations would be replaced by fields of Hemp. We would have powerful planet lungs.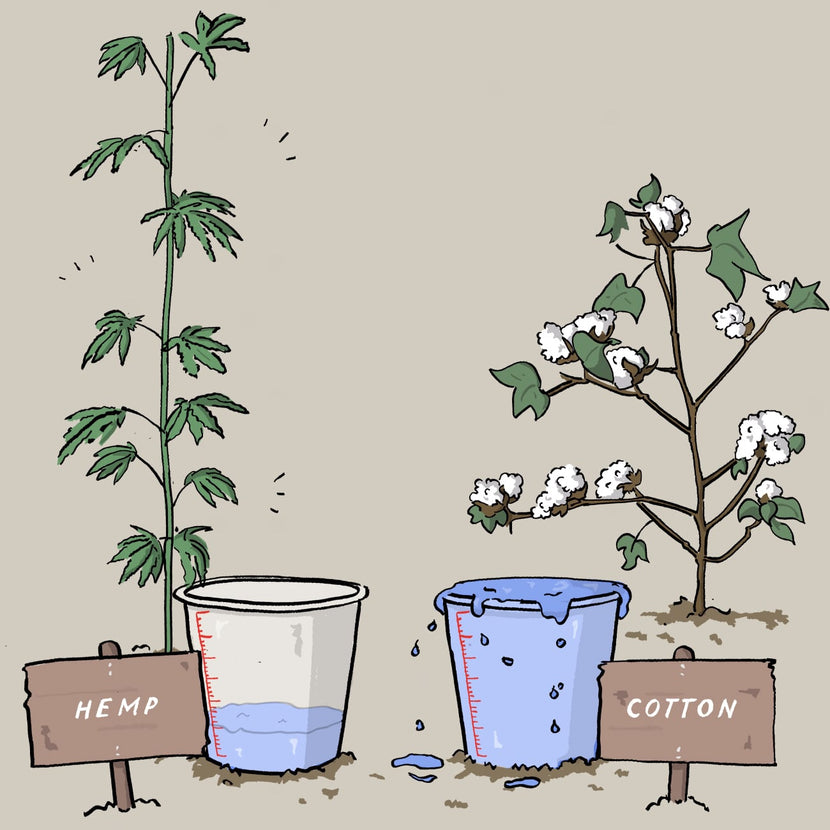 water and pesticides saving
Hemp requires 80% less water than cotton during its cultivation. Because Hemp requires less water, usually no extra irrigation is required.
Hemp usually requires no pesticides, whereas cotton is one of the planet's most pesticide-intensive crops.
antiodor
Being anti-fungal and anti-microbial, Hemp is naturally resistant to odors. It's truly magical how it can often stay completely odor-neutral after several days of wearing.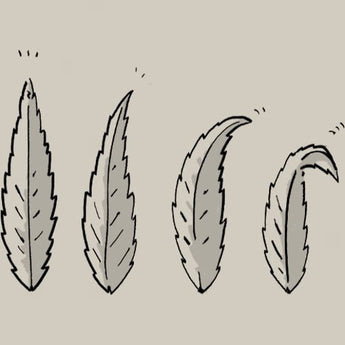 softer
While cotton degrades over time, hemp threads turn softer. Washes will make them increasingly soft, because they round the right angle yarns, without breaking them.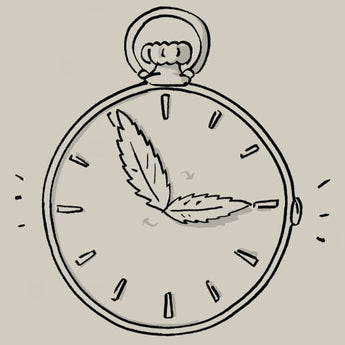 durable
According to scientific studies, hemp is the most durable natural textile, namely it withstands more washes than linen and cotton. Its durability is proven by so many century-old fabrics we have found, dating back to 1700.
are you sure it's hemp?
True hemp is hard to find. It is often mixed with cotton or mistaken for ramie (a nettle). Advanced laboratory tests have left no doubt about the quality of our Hemp: it has excellent fineness and it is pure hemp. We are the only brand that exposes the composition of its yarn with tests that follow the standard methodology Reg. EU 2011/1007 ISO 1833.
Discover the curious anecdote of Hemp that didn't look like Hemp
so why?
Prior to World War II, hemp was a very popular plant worldwide, for thousands of years and across lands and cultures. From medicine to food, fabrics to paper and even tested successfully as a material for cars (by Ford). In short, hemp was employed across many industries and used by countless people in their day-to-day lives.Starting in the 1930s, it gradually disappeared due to the increasing competition of cotton and synthetic products. Oil-based alternatives were introduced in the clothing, paper, chemical and fuel sectors. Tycoons, like du Pont in the plastic industry and Hearst in the newspaper business, joined their efforts and, with the help of US government official Harry Anslinger, waged a war on hemp which went on to last for decades.Thanks to government lobbying and massive disinformation campaigns, they managed to connect hemp to drug use (via hemp's cannabis sister-plant marijuana) and discredit it in the eyes of the electorate. From the US to Europe, hemp was prohibited, even in its non-psychoactive industrial and nutritional forms. These irresponsible bans and unfounded stigmatizations unfortunately still persist today in many countries, frequently damaging the supply chain and processes used to work grow, process, distribute and use hemp. 
Today hemp yarns are scarce and expensive. For this reason hemp is not commonly used, or is used in cheaper, often chemically-treated variants (like 'cottonized' varieties or fabrics with very low percentages of hemp).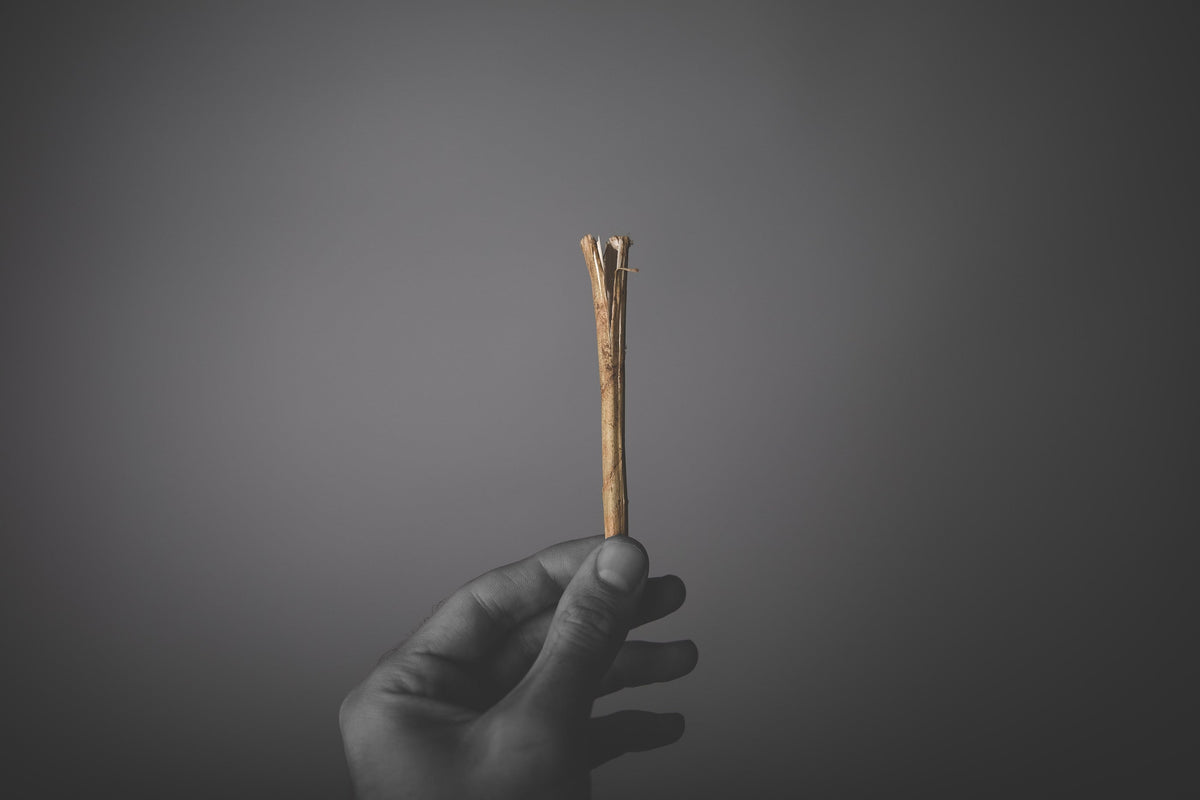 The true hemp anecdote
Making Hemp fabrics is a complex art, as we have been saying since 2017. That's why few brands produce Hemp, and why many industry experts are right to say that Hemp products are often sold that are not actually made of Hemp. Hemp can often be mistaken for Ramie (a nettle), or mixed with cotton or linen. In these cases, the benefits of Hemp are reduced and the cost is optimized at the expense of the customer. The real problem is that it is often difficult to verify the quality and composition of Hemp with certainty, especially in low percentages.
Something similar happens with Wool: Cashmere and other fine wools are often combined in small percentages with different wools to optimize the yield of the final material.
Many experts doubted that the Hemp from Opera Campi was actually Hemp, especially because of the unique softness and fineness that we had achieved with our fabrics. We were sure that ours was Hemp, both because we knew it well and because of some tests conducted in 2017. But time has passed, the quality is different, so we have done a new test, specifically on the most impossible fabric ever made by us: Burro Canapa®.
We received a call from Engineer Cianci of the LART laboratory in Carpi, one of the leading experts in textile analysis. He was ready with the results. Even he had strong doubts about the composition of the fabric before the tests.
But the results leave no doubt: it's hemp, of a quality never seen before (16 microns) in Engineer Cianci's 30 years of experience. He asks us how we did it. He can't understand how such a result is possible.
And to break another record, we now display microscope images of every product on the site: we are the first brand in the world to demonstrate composition with microscope images, certified by EU Reg. 2011/1007 ISO 1833 methodology.