a new invention
this is lanapa®
Our patented Wool and Hemp fabric.
Sustainable, Warm, Exclusive.
merinos wool
100% Extra Fine Merino Wool, known for its softness and warmth. We hand-pick the quality of our wool from renowned spinners located in Biella.
It's sourced from the wild Australian farms, it's spun in Europe and it's mulesing free.
finest hemp
While we sourced Wool from the suppliers we trust, the Hemp component of "Lanapa" is obviously the material you have always worn: the "Canapa" by Opera Campi, the finest and softest Hemp ever spinned.
a patented meeting
Lanapa® is obtained using a patented twisting technology that merge the finest merino wool to our premium Hemp yarn.
The result is a yarn with natural elasticity and superior thermo-regulation.
Something definetly more innovative and sustainble than cashmere or wool sweaters you can find everywhere.
the intelligent material
Merino Wool is known for its warmth and performance. Hemp is known for being the best thermal regulating and sustainable fibre.
Lanapa is so the "intelligent yarn".
we explains
Listen how we explain you the advantages of Lanapa.
we got mad on it
A serious issue we had with this fabric was dyeing. Traditional dyeing techniques were not solid enough and the final color looked "faded".
Our dyeing experts overturned years of knowledge to create a new technique to dye, in one single yarn, both Hemp and Merino Wool. Through a new process, we obtained a cheaper but better dyeing.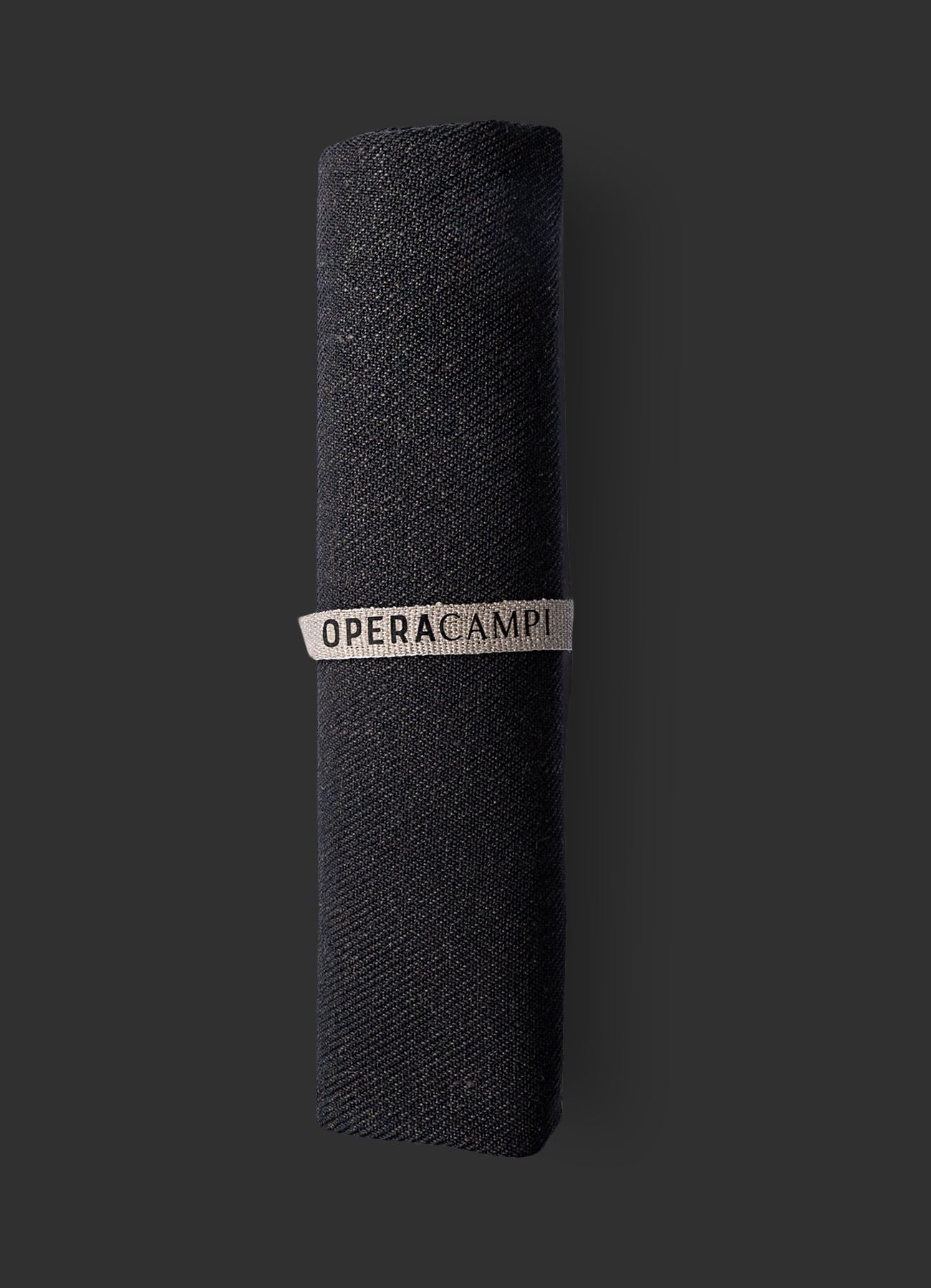 LANAPA FABRIC
The Lanapa Yarn is woven into a precious fabric. The result is something extraordinary and elegant, but it comes at a cost. That's why we develop only few batches of products, like the Solo Lanapa Trouser.