AN OPERA CAMPI INVENTION
moon button
The world's first button treated only by nature. This is the result of a three day burying process. It may look like a little moon, but it's actually the most earthly fashion accessory you've ever touched.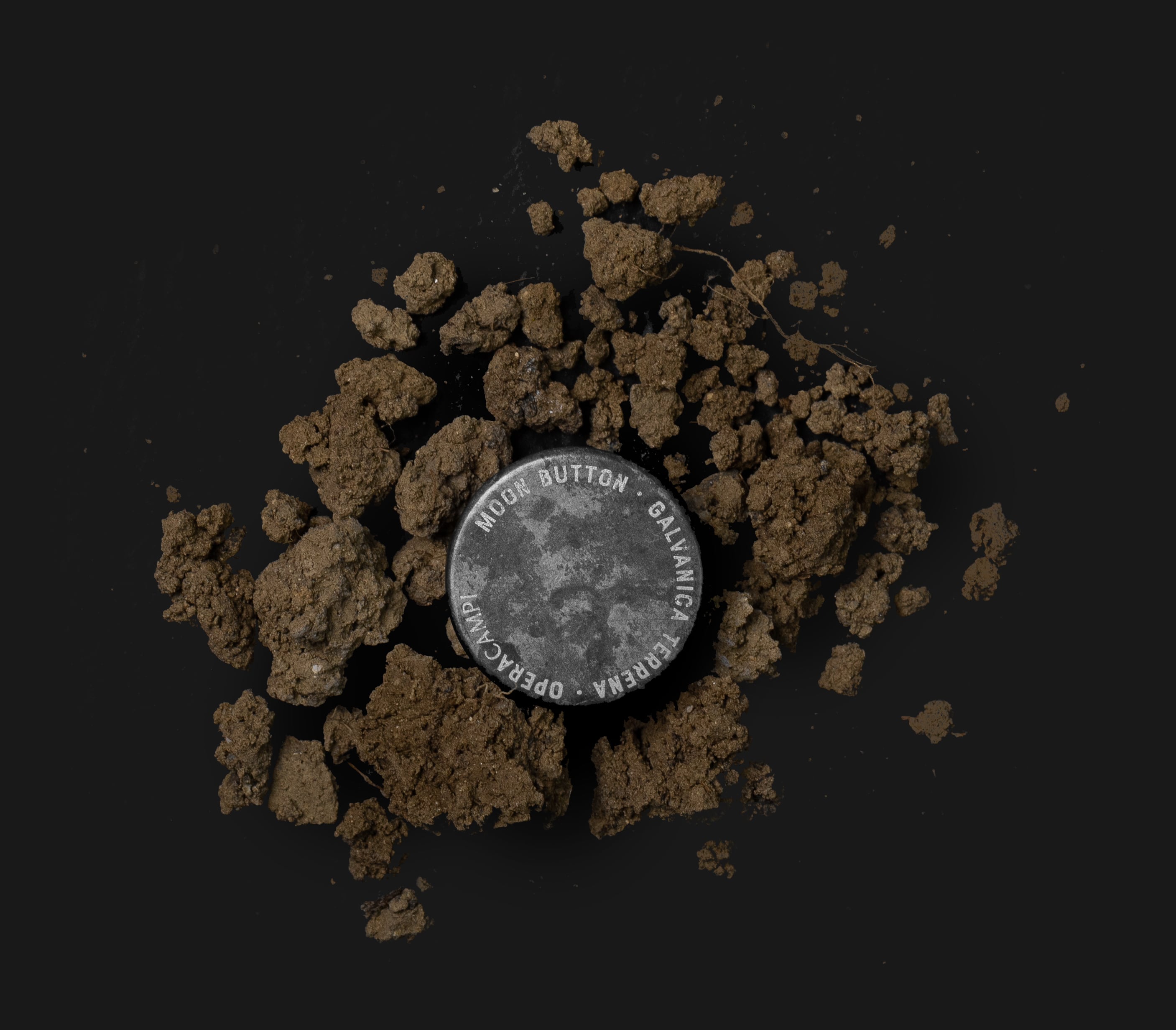 the moon button
Any metal accessory in the fashion industry requires chemicals and polluting processes (galvanic) to dye and protect the metals.
Moon Button is a simple, revolutionary idea, to make a more sustainable, good looking button.
Our metallurgical laboratory in Parma forges a custom, 100% Zamak button. Zamak is among the lightest and most sustainable metals.
We bury the button for three days in special vases filled with microorganism-rich soil.
Button is then washed, then engraved with our text.
The result is astonishing: a sustainable, earthly detail for our products.
printing technology
aquaprint
Ecological digital print with water based inks. A patented Kornit™ system minimizes ink usage, and preserves the organicity of the fabric. Handfeel is much lighter than a traditional print, this testifies the minimum amount of ink on the surface of the fabric.